HCC professor to hold 4th annual Drive-By Toy Drive to honor slain son
Dec 12, 2022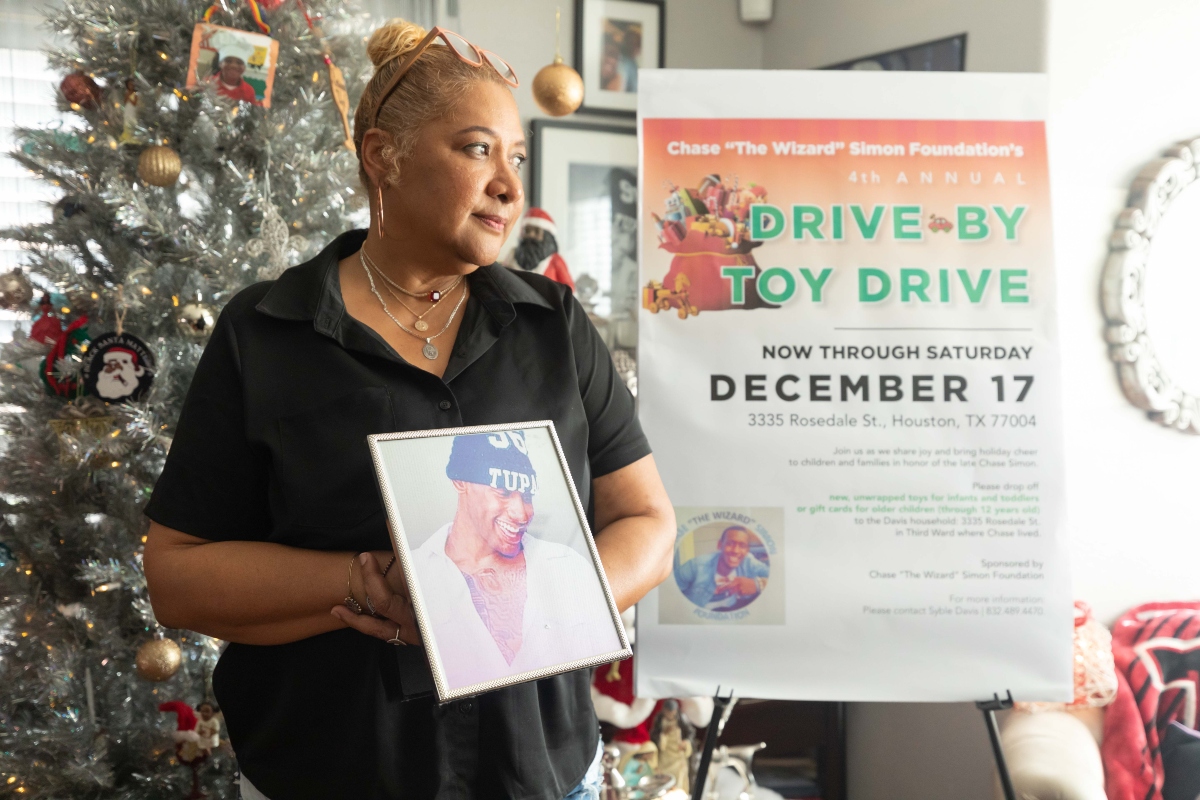 The pain of losing her youngest son, Chase Simon, to gun violence on a Third Ward street four years ago hasn't eased at all for HCC English professor Syble Davis.
But this year, like the last three, Davis is again putting her sorrow into action.
She is continuing the Drive-By Toy Drive she and her family began in 2019 to honor her son, and to help bring joy and happiness to deserving children in the Third Ward area.
"They (police) don't know who killed my son," says Davis, who has been teaching English at HCC for more than 30 years. "They went cold during the pandemic."
On the afternoon of June 7, 2019, Simon was shot and left bleeding on a Third Ward sidewalk. A delivery driver saw him and got him to a hospital.
Simon showed initial signs of improvement, but because the bullet tore a main artery in his leg it was proving difficult to heal, Davis says. Simon died 17 days later from his injuries. He was just 24 years old.
Davis started a foundation to help other families affected by gun violence. The Chase "The Wizard" Simon Foundation is the umbrella under which Davis has collected toys for infants through 12 years old.
This year, Davis is asking for gift cards for preteens because "the older kids don't want toys," Davis explains.
The toys are being collected now through December 17. They will be distributed through S.H.A.P.E. Community Center and other area organizations.
"Chase loved toys and seeing children happy," says Davis. "This is our way to honoring him. He was a talented basketball player (nicknamed "The Wizard"), artist and humanitarian."
Toys and gift donations may be delivered to 3335 Rosedale, or made by calling Davis directly at 832.489.4470.
WHO: Chase "The Wizard" Simon Foundation
WHAT: 4th Annual Drive-by Toy Drive
WHEN: Now through 8 p.m., December 17, 2022
WHERE: 3335 Rosedale St., Houston, TX 77004



« Previous Article

| Next Article »